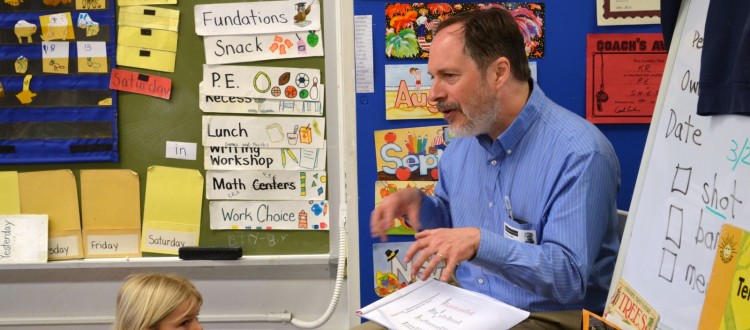 Playground Design Day Kicks Off at Sag Harbor Elementary
Earlier today, classrooms across Sag Harbor Elementary School welcomed playground designer Jim Houghton and the Mashashimuet Park Board & Playground Steering Committee to kick-off "Design Day" where students from all grades could share ideas for the park's playground renovation project.
Mr. Houghton is a seasoned designer and project manager from Leathers & Associates, who the Park Board has engaged to help start the design process for a new children's playground at the park.  Leathers & Associates is a nationally known playground company that specializes in custom playground designs that aim to incorporate community input, local history, and ideas from the school children who will use the playground the most.
On Monday, Sag Harbor Elementary students were given a "Dream Playground Drawing Form" where they could draw and annotate their ideas for their ideal playground, which Mr. Houghton will use as as the starting point for his playground design.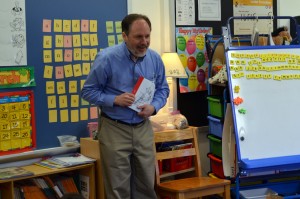 On Tuesday, Mr. Houghton explored these ideas further by meeting with each elementary school class for 15 minutes, calling upon enthusiastic raised hands and hearing even more creative and exciting ideas.  From here Mr. Houghton will complete initial design drawings and share them with the Park Board who will start planning the next steps of the project.
Read more about Jim Houghton and Leather & Associates at: http://leathersassociates.com/james-houghton/